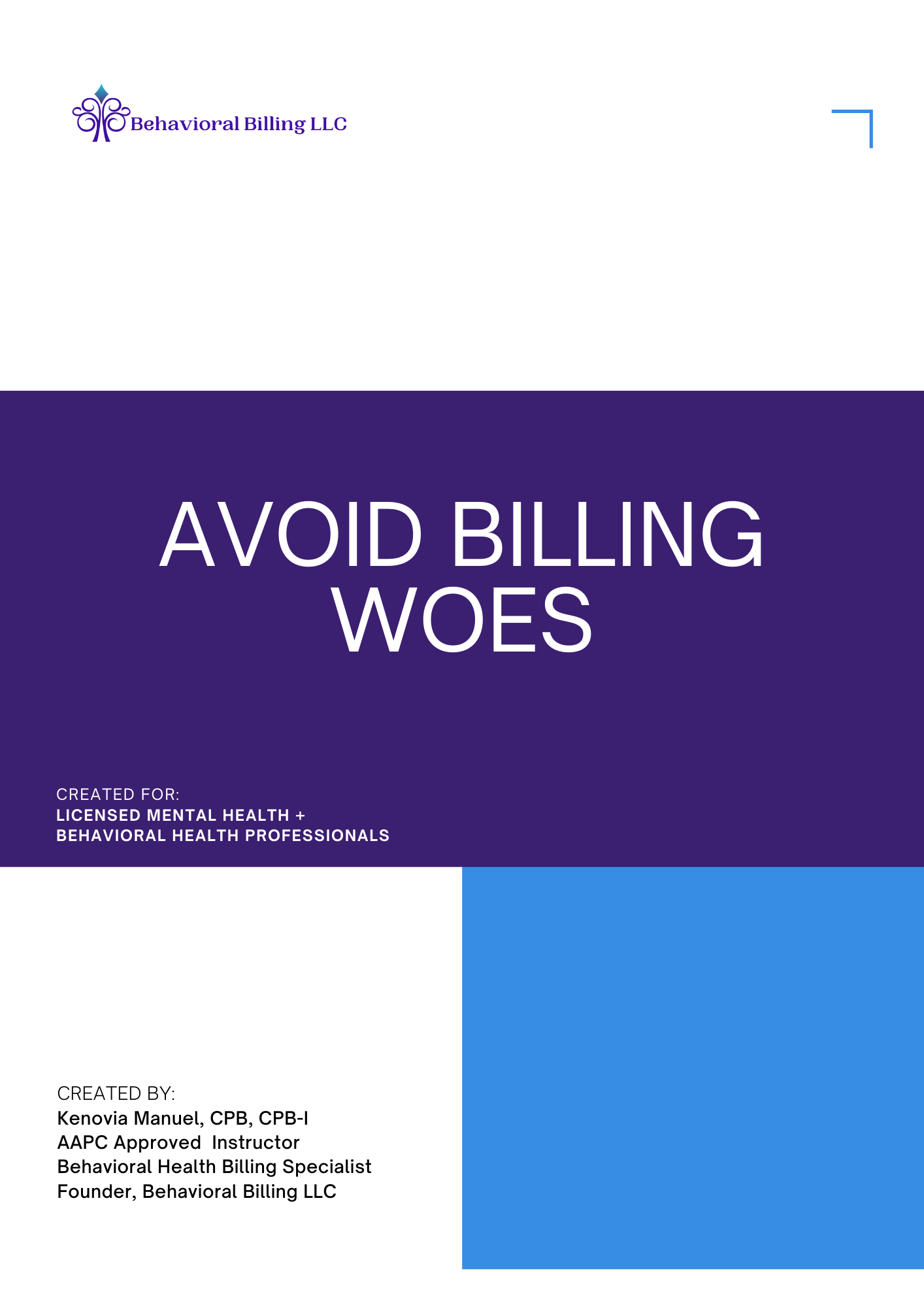 Avoid Billing Woes - Tips for Mental Health Professionals
On Sale
Say goodbye to the stress of billing, and hello to increased revenue and efficiency.
Written by an AAPC Approved Instructor and Certified Professional Biller, this ebook is sure to offer some tips you need. ✅
From small practices to large healthcare organizations, these tips are great for any sized practice. Find out what you need to know. These medical billing tips can be tailored to meet each business' unique needs.
Avoid Billing Woes
by Kenovia Manuel, CPB, CPB- I
AAPC Approved Instructor
Certified Professional Biller